The New Dark Ages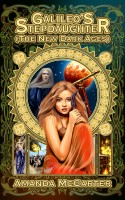 Galileo's Stepdaughter
Ellia McAllister is a heretic. Mankind lives in a new dark age, her mother is next in line to be head of the church, and Ellia just discovered a lost science that will get her killed, despite her mother's position. She needs a way out and she needs it fast. When Kieva, a nomadic Rover, comes into her life, her prayers are answered. Or are they?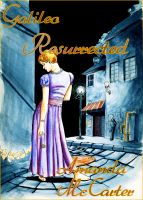 Galileo Resurrected (The New Dark Ages, book 2)
Badly wounded and broken from their escape from Church forces, Kieva and Ellia find themselves in the dusty, coastal town of Brea. Once a shining beacon of thought and industry, it is not the city Ellia remembers. In a time where nothing is as it seems and memories betray her, Ellia must decide what path to take. Stay with Kieva and find the mysterious Order or continue the fight alone?