Meddlers in Time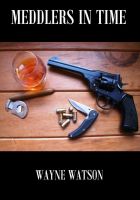 Meddlers In Time
You can't change history- can you? No- but you can make a new reality when you alter events. 'Meddlers in Time' explores the shaping of a parallel earth, by altering events in 9th century England. Some were lured by money, other by the adventure- a few just wanted a new chance at life. One thing remains constant- time travel changes all who follow that path…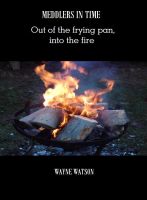 Meddlers In Time- Out of the frying pan, into the fire
Meddlers In Time- Out of the frying pan, into the fire. This is part one of the 35th century tales. It covers the period of when Wayne Jamieson is drafted into the Imperial forces, having spent the last forty years as a spacer, pirate, mercenary and lastly- as the commander of a successful privateer Free Company.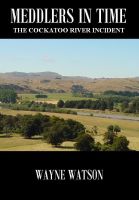 Meddlers In Time- The Cockatoo River Incident
The third book in the Meddlers In Time series. The adventures in the 35th Century continue, with this second book in that series. In this episode, the story is told of how Jenny DeVries infiltrates the Empire under very deep cover, with the help of the Free Company 'Wotan's Fury'- Wayne Jamieson's command.