Demonworld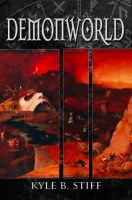 Demonworld
Wodi grew up hearing tales of the outside world. Living in an isolated, technologically advanced city, it was hard to imagine that the rest of humanity suffered at the hands of sadistic, godlike monsters called flesh demons. Then Wodi finds himself exiled into the wasteland, victim of a death sentence handed out for no reason that he can understand...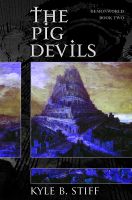 Demonworld Book 2: The Pig Devils
The epic Demonworld saga continues in The Pig Devils. Wodan has returned to Haven, but his homeland no longer seems quite like home now that his eyes have been opened by the wasteland. When everyone around him is either deluded or possibly in on the conspiracy against him, Wodan's only guidance can come from the broken circle of old men that he once considered his heroes.