Magical Influence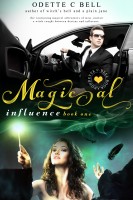 Magical Influence Book One
I'm a witch. Not your usual kind though. No fire bolts and brooms for me, just hard work. Work that is about to get all the harder. When my mad grandmother's behavior brings a mysterious detective knocking at my door, I find it impossible to get rid of him. When the evil of forces of the universe start climbing up my walls and crawling through my windows, I can't get rid of them either.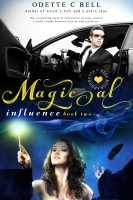 Magical Influence Book Two
I'm in a world full of trouble. And it all started with two things: Jacob Fairweather and a love potion. That's all you need to know, right?