Stages of Magic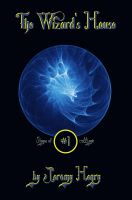 The Wizard's House (Stages of Magic Series #1)
A visit to an abandoned house catapults Sam and Angela into magic, mystery and danger. Can they escape a duel between rival magicians? Can they use their wits and courage to find their way home? Will their lives ever be the same again? Find out in the debut volume of this exciting new series. For ages 8 - 12.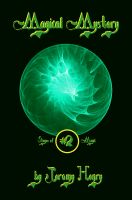 Magical Mystery (Stages of Magic Series # 2)
As the Stages of Magic series continues, Angela must pit her fledgling knowledge of magic against a shadowy foe. Can she and Sam solve a mystery of stolen jewels and figure out who-- or what-- is out to stop them? Cut off from help, they have to follow the clues and untangle the puzzle on their own. Before it's too late. For ages 8 - 12.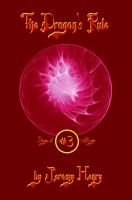 The Dragon's Rule (Stages of Magic Series #3)
Sam and Angela visit the Magic Lands, but instead of a simple tour of a world of enchantment, they plunge into a tangle of intrigue, betrayal and secrets. Will their visit spark an all-out war? With Arnold and others, they set out on a quest to uncover the truth and save the Magic Lands from the shadows. For ages 8 - 12.