Return to Now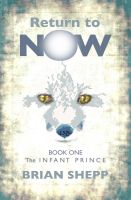 Return to Now, Book One: The Infant Prince
Book 1 of the fantasy adventure series. Bullied middleschooler Jack Grayson has always felt as though he doesn't really belong in this world. As it turns out, he's right. He is actually from a magical otherworld called the Now. And now, he must return to the land of his birth to save it from a living abomination that oozes its way across the realm, corrupting the land and enslaving its people.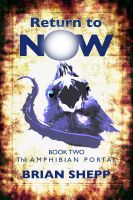 Return to Now, Book Two: The Amphibian Portal
Jack and his companions continue their search for the Portal that will transport them to the Now. But guardians galore await. And even if they make it to the magical otherworld, they don't know how they will confront an enemy whose growing power seems insurmountable. The answer may lie in a magical gift from a decidedly strange stranger with dark secrets and a connection to the ancient prophecy.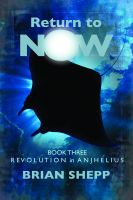 Return to Now, Book Three: Revolution in Anjhélius
The third installment of the epic Return to Now series plunges to the depths of the sea, to the troubled city of Anjhélius, weaving a tale of heroism, sacrifice, and the power of story. The waters of the deep are not calm. The manta clan trembles on the verge of violent rebellion. And Nuala, leader of the rebels, has room for the Prince in her treasonous plot.