Comes The Conqueror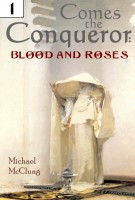 Comes The Conqueror #1: Blood & Roses
The new epic fantasy serial from Michael McClung: Vostock Soundredeson has planned for ten years to destroy his brother-in-law, Olse the Conqueror. As events begin to come to a head, Vostock must harden his resolve -- and survive the treacheries of a war-torn, near-lawless land on his way to Aeternox, the Eternal City -- the ultimate prize he intends to deliver to, and then take from Olse.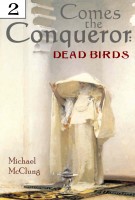 Comes The Conqueror: Dead Birds
The second installment in the new epic fantasy serial by Michael McClung: Vostock and Edda have survived the murderous attack in the village of Senonius, but at a price. Ahead wait new allies and new enemies, an unfathomable mystery -- and, like a spider in the center of some vast web, Aeternox, the Eternal City.