On Dark Shores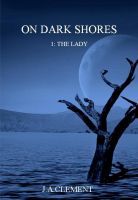 On Dark Shores 1: The Lady
Trapped in fear and poverty after the death of her parents, the thief Nereia will go to desperate lengths to protect her beautiful younger sister from Copeland the moneylender. No-one has dared to attempt escape before; the whole of Scarlock trembles in his grasp. Only Nereia's cunning and some unlooked-for help give her hope...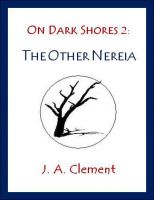 On Dark Shores 2: The Other Nereia
Nereia is faced by a frightening choice. Copeland is getting dangerously unpredictable; and in the blind darkness of the sea-caves under the cliff, Blakey is about to make the acquaintance of the Archangel... Second in the "On Dark Shores" dark fantasy series, this novella is gritty and gripping with a rich tapestry of characters and darkly evocative setting. STARTS AT CHAPTER 7 following bk1.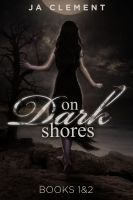 On Dark Shores1: The Lady & 2: The Other Nereia
Trapped in fear and poverty, the thief Nereia will go to desperate lengths to protect her beautiful younger sister from brutal moneylender Copeland. Copeland is becoming unpredictable. Even his bodyguard Blakey is not safe; when he is summoned down to the sea-caves, Blakey is uneasy – and so he should be, for he is about to meet the Archangel…