FBI Special Agent Dawna Shepherd Mysteries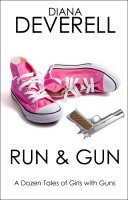 Run & Gun: A Dozen Tales of Girls with Guns
FBI Special Agent Dawna Shepherd confronts a Warsaw crime boss, a New York City bounty hunter, and a Homeland Security agent cowboying in the middle of the North Sea, among others. She foils devious plots ranging from human trafficking to illegal sports betting, and more. From Dallas to Ulan Bator, Dawna shuts down not only the FBI's most wanted and but also any crook messing with her family.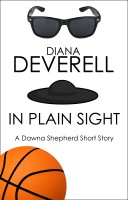 In Plain Sight: A Dawna Shepherd Short Story
Fleeing the cops, a wily Ponzi-schemer disguised in a black hat and chin whiskers is hiding among the Plain Folk wintering in a Sarasota suburb nicknamed "the Amish Las Vegas." Trying to smoke out the fugitive, FBI Special Agent Dawna Shepherd tangles again with a persistent and hunky bounty hunter. She finds herself suiting up with a Florida college's women's basketball team to nail her man.