Shadow Squadron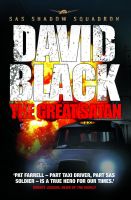 The Great Satan
The first of his compelling new Shadow Squadron series, author David Black has produced his own fictional nightmare scenario: What if the Iraqi weapons that were said to be dismantled in the late 1990s included the ultimate WMD? And what if deposing Saddam Hussein left one of his most ruthless military leaders still at large, actively seeking a customer for Iraq's only viable nuclear bomb?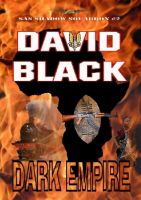 Dark Empire
In the second of the thrilling SAS Shadow Squadron series, Sgt. Pat Farrell and his men are back in action, in DARK EMPIRE. On a training mission in Kenya, they are ordered into the heart of Africa, on what should be a straightforward humanitarian rescue mission. Unfortunately, nothing is straightforward on the Dark Continent.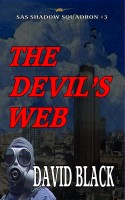 The Devil's Web
Al-Qaeda's sinister plan will send shock waves of horror and revulsion around the world. It's message simple: Al-Qaeda can still strike anywhere, and the West, despite it's awesome fire-power and past success, cannot stop them. SAS Sgt Pat Farrell and his men will be tested far beyond the limits of their usual courage and determination, in this terrifying battle against the forces of evil.