Pirate Trials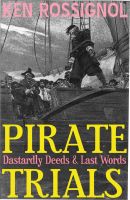 Pirate Trials: Dastardly Deeds & Last Words
Some of the most bloodthirsty pirates in the world were brought to justice and held over for trial in Scotland, England and the United States . These trials detail their dastardly deeds with startling testimony of those who were there and lived to be able to testify in person.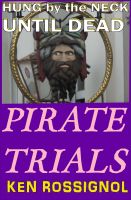 Pirate Trials: Hung by the Neck Until Dead
Second in the series of Pirate Trials from news reports of the days and actual trial documents. NOTE: This is not a pirate romance novel or a Johnny Depp adventure of fantasy and make believe, but the details and drama from first person confessions and details of the charges against real pirates. This is not Hollywood.