The Captain Henri Duschelle Stories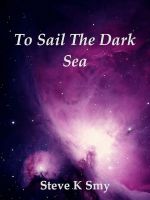 To Sail The Dark Sea
On a fairly routine run to deliver cargo to a colonial world, Captain Duschelle and the crew of the 'Persephone' encounter extraordinary danger.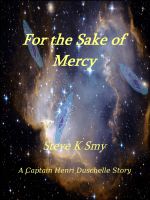 For the Sake of Mercy (A Captain Henri Duschelle Story, #1)
Captain Henri Duschelle must lead his loyal crew on a seemingly impossible mission: to deliver a vital organ to one of the crew's son, across the longest part of the colonised worlds - to an insane deadline. He is convinced that only his ship, the stunningly beautiful "Persephone" can make such a journey. But problems lie in wait... A novelette.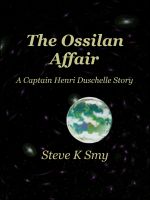 The Ossilan Affair (A Captain Henri Duschelle Story, #2)
A terrible disaster on the Earth type planet of Ossilan leads to Captain Henri Duschelle and his crew being enlisted to risk destruction to investigate. The mystery isn't what it appears to be, with powerful forces working in the background. Can Duschelle solve the mystery, and live to tell the tale? A novelette.