Dragonics & Runics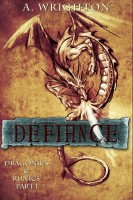 Defiance: Dragonics & Runics Part I
Join a force of Dragon-riding Resistance fighters determined to return their world to freedom and greatness - if they can manage to enact a prophecy & overthrow a tyrannical dictator first. A mix of political and epic fantasy, Defiance weaves in aspects of historical - alternate history - fiction and steampunk elements. Take a stand and Defy the Council with the Rogues - the Resistance is waiting.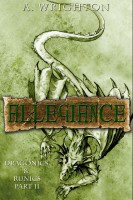 Allegiance: Dragonics & Runics Part II
It is every man for himself. No one can be trusted and selflessness is a distant memory. But, when a stranger with a not-so-secret alliance gets cornered, the only thing to do is help. A secret that will throw the entire order of Rogue Dragonics on its head bringing them one step closer to ending over 20 cycles of fighting, heartache, and death. It's time to rejoin the Rogue Dragonics.