Moreau Society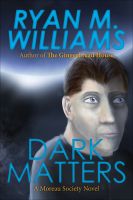 Dark Matters
Brock Marsden. A genetically-modified private detective who solves the toughest cases on a world populated by a mix of humans and aliens. Like this one. A young woman, Chrissy Winston, murdered in a bizarre fashion that leaves police chasing false leads. A case that needs all of Brock's unique abilities and maybe new ones if he hopes to catch the killer.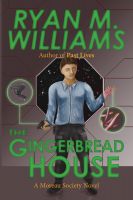 The Gingerbread House
A killer holds an entire planet hostage! Brock Marsden — private detective, mutant by-choice with extraordinary abilities. Using alien technology, members of the Moreau Society willingly alter their DNA — incorporating the best traits of other species for pleasure or profit. Only now a member goes rogue, perverting the technology to murder-by-mutation at a distance.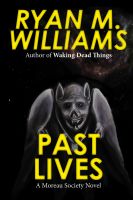 Past Lives
Brock Marsden, private detective and member of the Moreau Society, enhanced with the DNA of other species. Now he faces his toughest case — to rescue friends trapped in a past he wanted to forget! For Muriel Reinhard, trapped in the past with Dyami of Eyota, the way home looks lost. Caught at the crux of history, will their efforts to get home destroy the future they remember!