Eternal Blood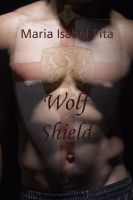 Wolf Shield - Book One (Eternal Blood)
Audrey abandons London for the more profound pleasures of the country house where she grew up with her father, a historian. She was only eight when her mother vanished without a trace. Her closest neighbor, Jonathan Ackart, has just come home from Afghanistan. Attracted to him, she worries about the emotional scars he might have suffered and about the wolf-like dog she begins seeing in the woods.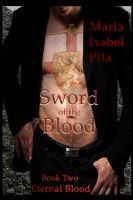 Sword of the Blood - Book Two (Eternal Blood)
In a limousine with a vampire, Audrey Goodrich discovers blood is more powerful than she was taught to believe. Seductive possibilities loom just a sip away. She's tempted to explore them even though her attraction to the powerful Falkon threatens her relationship with Jonathan, an ex-soldier and shape-shifter. Audrey learns the hard way it's all about blood's mysteriously eternal nature.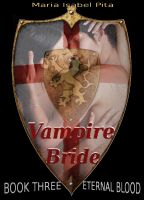 Vampire Bride - Book Three (Eternal Blood)
Infected by a drop of Lord Falkon's eternal blood, Audrey feels herself changing inside, growing impatient with the restraints Jonathan and her father place on her for her own safety. But despite the threat to her immortal soul, and her engagement to Jonathan, she is tempted to once again become Falkon's beloved and all-powerful vampire bride.