poetry so unnecessary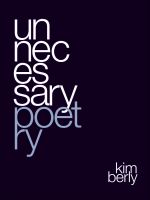 Unnecessary Poetry
30 collections of moments from my mind's world. As a child my favourite play time was to imagine. My imagination took me places no one else knew about, places that were fairy tales and places I actually created. They were always places of fun. As a woman at 45 I still thrive on my imagination to work the same way. I hope this touches your imagination in a way maybe it has not been.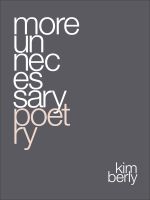 More Unnecessary Poetry
A collection of another 30 poems from my mind's imagination. Ranging from life to death, joy to pain, ridiculous to emotional. Each inspired from a moment of how life has been, how it is, and how it could be. moreunnecessarypoetry is a direct extension and continuation from book one. Hopefully continuing to touch a reader's imagination, as nothing has done thus far.