The Never-Born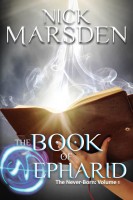 The Book of Nepharid
"I am no one." Who is the Never-Born? A stolen spellbook leads a wizard's apprentice to a strange new world, called "Los Angeles" and on a dangerous quest that will lead to the destruction of two worlds, unless he can unravel the mystery of the creature known only as the Never-Born.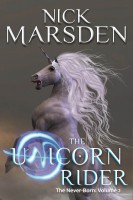 The Unicorn Rider
Gaelan returns to Terah, calling himself "True-Blood". When he uses his new-found power to destroy the immortal Lord and Lady of Terah, Gaelan's friends seek answers. Can Ariel, Michael and their allies, both new and familiar discover the truth about Gaelan True-Blood before he resurrects a dark evil from Terah's distant past? Or will the Never-Born's machinations turn all their efforts to dust?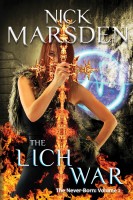 The Lich War
The evil wizard Nepharid has been resurrected, becoming a powerful lich. As he systematically enslaves the god-like Elemental Lords, Nepharid seems to be unopposed. Can Gaelan and Ariel discover the Never-Born's secret and save Terah from total annihilation?