Hero Inc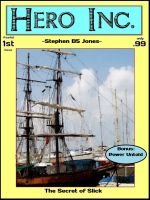 Hero Inc: #1 The Secret of Slick
Slick can slip out of anything, but is he too good to be true. Mindbender and Esp think they are in the worst trouble ever, but Jack of all Trades is about.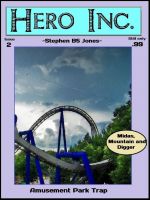 Hero Inc #2 Amusement Park Trap
It's just another day at the amusement park--or is it? Only people with super powers are invited this time, and some of them seem to have disappeared. Could the mysterious "Project Sapphire" be involved?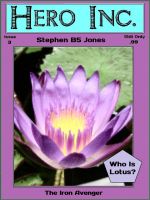 Hero Inc #3 The Iron Avenger
In the weeks after the battle at the secret Sapphire compound, Agent Marta finds a connection between Superthief and the evil project Sapphire. She also finds something about the history of Jack of all Trades, his grandson who fought in world war two, and his first meeting with a powerful and mysterious super nemesis-- Lotus.