Knitted Hats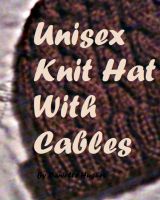 Unisex Knit Hat With Cables
A quick and easy to complete knitting project. This hat looks good on the young and old, male and female and makes a perfect gift. Includes a complete and a detailed chart of the hat. Good for all levels of knitters.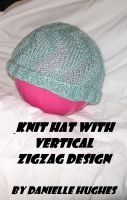 Knit Hat with Vertical Zigzag Design
Chart and directions for knit hat with vertical zigzag pattern knit in to the design using knit and purl stitches. It has a ribbed edge that can be worn down or folded up.