The Rag & Bones Vampire Books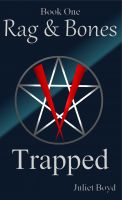 Rag & Bones: Trapped
Not every night is filled with the kind of danger that can get you killed, but the night that Rag comes across a mysterious young woman who is being chased by a group of equally young vampires, certainly has potential. He finds himself sucked into a situation that could change his life forever and is compelled to help her, although he has no idea why. He needs to find out the truth quickly.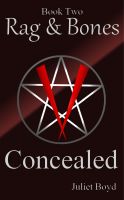 Rag & Bones: Concealed
Family life rarely runs smoothly, that's a given, but inviting a teenage witch into your home, that has to be complete madness, especially when that home already has its share of supernatural beings in residence. When that teenager commences her education at the local school, it just adds to the complications. Knowing who in town was a vampire used to be easy. Now, things aren't so clear.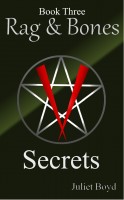 Rag & Bones: Secrets
When a face from the past sends Rag a warning, he knows it's serious. Everyone he loves is in danger and he's going to have to admit what he did that led to this situation. It isn't long before he finds out that Bones is already missing, but all is not as he imagines. Other people have been keeping secrets too.