Pleiadian Perspective on Ascension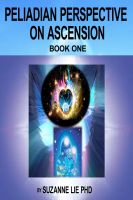 Pleiadian Perspective on Ascension — Book One
How it All Began — It's April eleventh 2012, and the California sun was still below the horizon. After a long complex dream of being in someone else's house and realizing it was time for me to leave and go to my own house, I woke up at 5:55 with the words, Transmissions from Home!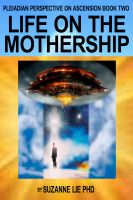 Life on the Mothership — Pleiadian Perspective on Ascension Book 2
On the Mothership, Mytre experiences the Arcturian ascension and assumes greater responsibility, and masters releasing time and bi-locating to other places and timelines. Meanwhile, Mytria gathers a group of Pleiadians to stabilize the Pleiadian colony dome by raising the Violet Temple. While often apart, Mytre and Mytria work as one to ascend their home beyond the dangers of Galactic War.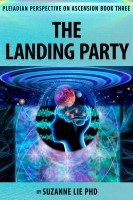 The Landing Party — Pleiadian Perspective on Ascension Book 3
The story takes up where our story left off. Mytre and Mytria have "landed" within the consciousness of earthbound Jason and Sandy and are in the process of assisting them to awaken to their Higher Self. Jason and Sandy meet each other, fall in love and totally alter their lives to encompass their greater purpose, which includes unlocking the mystery of their multidimensional reality.