Peace Warrior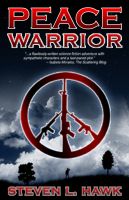 Peace Warrior
Six hundred years after his death, SFC Grant Justice is re-animated by a team of scientists. Grant awakens to a civilization that has abolished war. A civilization that has outlawed violence and cherishes Peace above all else. A civilization that has been enslaved by an alien race called the Minith. Grant is humankind's final hope against the alien menace. He must be… the Peace Warrior.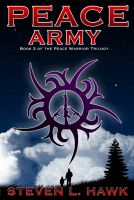 Peace Army, Book 2 of the Peace Warrior Trilogy
It's been six years since Grant was brought back to life to help the Peaceful citizens of Earth defeat the Minith. He's been cobbling together an army from the dregs of society and training them to fight. Which is a good thing, because another alien Mothership is heading their way. Grant and his small army have been preparing for this day. They must be the… Peace Army.