RESCUE ME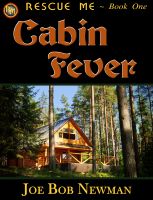 Cabin Fever
The beginning novel of Larry and Fran, filled with excitement. They are married, just not to each other. They meet and fall in love. Fran becomes Larry's best friend, which complicates each marriage. Larry must constantly get Fran out of trouble which usually comes from Fran walking on the edge of danger. When Fran is critically injured, Larry must make a crucial decision. What will Larry do?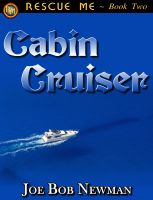 Cabin Cruiser.
Cabin Cruiser is the second book in the "Rescue Me" trilogy. Larry and Fran continue their torrid romance. it heats up to an explosive point when Larry finally gives in to Fran. It has become her job to protect Larry. Can she do it, as she walks along a thin line of danger? When she needs to be rescued, will Larry be there and be able to get her out of trouble?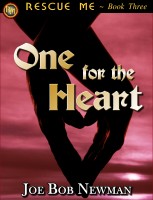 One for the Heart
The third book of the "Rescue Me" trilogy finds that Larry and Fran have met, fallen in love, divorced their ex's, married and Fran is Pregnant. The excitement begins when Fran's ex-husband, Bill, escapes from prison. He lets it be known that he wants to kill Larry and his family. Larry must meet him in a deadly showdown. Will Larry survive and what does he do about the new woman in his life!