Starflight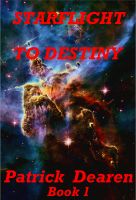 Starflight to Destiny
Hidden in the reaches of the galaxy, a great power holds the fate of the cosmos. A man and a woman each learn half the clues to its secrets, and together they defy a totalitarian government and embark on an interstellar quest with pirates to find it and save creation. Watch video trailer.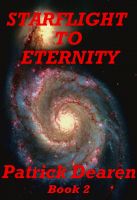 Starflight to Eternity
In this sequel to "Starflight to Destiny," a new generation continues a starship quest for the ultimate power of the cosmos. A wizened old man has returned from deep space, bearing a strange tale of the planet Faroul. This legendary world is said to be a place where time began and ends, and where a man may gain the power to create. But Faroul is much more, for it holds the very fate of the cosmos.