World of Many Colors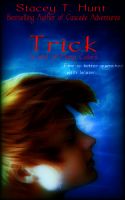 Trick (World of Many Colors)
Sixteen-year-old Jesse Tynan is an antisocial boy with a prosthetic leg. His isolated way of living is changed when he's entranced by the mysterious and seemingly gentle Emberlee Whitmore. When she invites him to a Friday-night party in New Jersey, he hardly expects to witness the murder of a young girl--much less a murder committed by a strange boy with a glass eye and a ghastly overbite.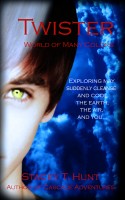 Twister (World of Many Colors #2)
In the second thrilling installment of the bestselling World of Many Colors trilogy, Jesse is a fugitive on the run, with Elain in tow. Together, they're plotting to overthrow the witch and save Ashton from her clutches. Meanwhile, as strange things occur to another version of Ashton on earth, Ashton and his friends spend the last week of their Spring Break attempting to solve these mysteries.