Knit Suite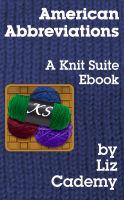 American Abbreviations
This short ebook lists knitting abbreviations used in America. Other countries, even other English-speaking countries, use different abbreviations. This ebook is part of the Knit Suite series of booklets on knitting techniques.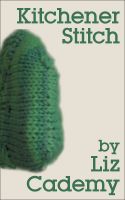 Kitchener Stitch
Kitchener Stitch (weaving, grafting) is a useful technique used to invisibly join two pieces of knitting, such as at the toe of a sock. This short ebook provides a quick reminder of the steps, plus detailed photos and instructions for each step. The ebook fomat means you can keep the instructions with you on your e-reader, tablet or smartphone so you have them with you wherever you are knitting.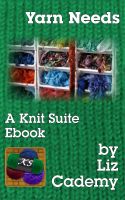 Yarn Needs
How often have you been in a yarn shop, or at a wool festival and seen the perfect yarn, but didn't know how much to buy? This ebook contains information to help you buy the right amount of yarn for sweaters, socks, hats, mittens & gloves, and scarves, shawls and blankets, in sizes from baby to large adult, at all common gauges.