Druantia's Children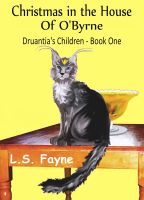 Christmas in the House of O'Byrne (Druantia's Children - Book One)
Adell invites her family to celebrate Christmas. These aren't strangers. She has known them all her life. Things start off right with the love and magical shenanigans of those happily carrying on. Then start going terribly wrong. They have a traitor from within whose jealous spite wants to crush them all. Trapped within the magical house, deep love and silent hate are companions.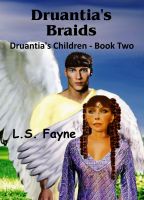 Druantia's Braids (Druantia's Children - Book Two)
New Years - 1982. Those claiming to be Vevila's lost Children were soundly defeated! Right? Maybe not quite. Only those who attacked the house were soundly defeated. The rest are still at home, raising monsters and playing with things, which should be left strictly alone. It will take the combined efforts to stop a most foul creature from preying on humankind.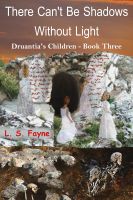 There Can't Be Shadows Without Light (Druantia's Children - Book Three)
Natilie has been assisting the F.B.I. to locate lost children since the age of twelve. Detective Jessica Hughe only knows her by the name of Raven. She has no idea that she has been communicating with a child for the last four years. Between them, they had brought home 203 children. Now, Natilie must seek Ms. Hughe's aid when the O'Byrne discover a predatorial serial killer has taken a child.