Arabian Knights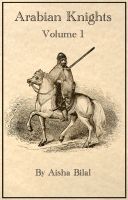 Arabian Knights - Volume 1
An interesting collection of stories about the adventures and misadventures of ordinary, famous and infamous real Arabian Knights. Included are the stories of Antarah bin Shaddad, a slave who became a legend; Hatim Al-Taaee, a bedouin who set the standard for generosity; Al-Numan bin Al-Munthir, a king whose boredom causes him to toy with people's lives. Come glimpse some Middle Eastern history!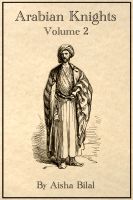 Arabian Knights - Volume 2
In this volume you can read about hidden tombs and lost wells, brave knights and cowardly murderers, an endangered crown prince and a man looking for his soul mate. Whether you're interested in anthropology, theology or just plain old-fashioned adventure, you're sure to find a story you like in this fun second installment of the narrative history series "Knights of Arabia".