Blueberry Springs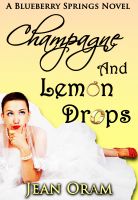 Champagne and Lemon Drops: A Blueberry Springs Chick Lit Contemporary Romance
One woman. Two men. One meddling small town. Raised by her older sister in the small town of Blueberry Springs, all Beth Wilkinson wants is to create a family so big she'll never be alone. Things are going great until her accountant fiancé, Oz, throws their life in the air, sending her on a journey of discovery paved with choices--including whether to return to her old life.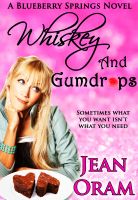 Whiskey and Gumdrops: A Blueberry Springs Chick Lit Contemporary Romance
As a small town waitress, Mandy has never felt as though she deserves the love of her best friend Frankie. But when she sees an ex-lover marry her rival she realizes her life is adding up to a big fat nothing and she needs to make a change. With every path in her new life leading back to Frankie, will she finally be able to reconcile that the one thing she's always wanted is the things she needs?
Rum and Raindrops: A Blueberry Springs Chick Lit Contemporary Romance
One nature guide. One accidental forest fire. And one steamy investigator hot on her tail. Nature guide Jen Kulak's good at running from her problems--except when the police ask her not to leave town after possibly burning down her favorite forest. What will Jen do when her past comes knocking, and her new crush happens to be the investigator in her case?