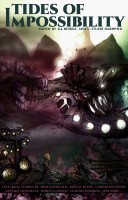 Tides of Impossibility
by

Houston Writers Guild
A proudly independent fantasy anthology, the Houston Writers Guild presents sixteen short stories: fables, sword and sorcery, and urban fantasy. These bold visions of the impossible will take you to worlds both very distant and closer than you'll believe. The second in a series of anthologies from the Guild, it is being produced with funds faithfully pledged by local readers.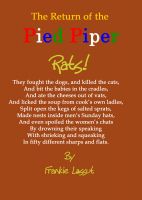 The Return of the Pied Piper
by

Frankie Lassut
I finish work for a few days, and get scared because I then didn't have anyone to think for me. I go up North, but break down on the motorway. I am going to have to pay for a tow or a repair, but my credit card overhears and doesn't like what it overhears. Why am I going anyway? My mother just spends a couple of days nagging me. Join me on my strange adventure.