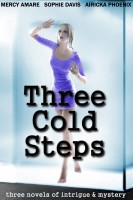 Three Cold Steps: A Trio of Mystery Novels
From three of your favorite International Bestselling authors comes a trio of novels filled with suspense, scandal, and shocking twists at every turn. For a limited time only, Sophie Davis, Airicka Phoenix and Mercy Amare have teamed up to drive you wild and keep you guessing.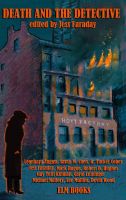 Death and the Detective
Elm Books is proud to present our second mystery collection. All these stories feature an investigator and a death of some kind. The fertile imaginations of our authors will take you on a wild ride from San Francisco to Massachusetts and back. We bring you double-crosses, revenge, things to prove, people just asking for it, and a couple of chances at redemption. All in crisp exciting prose.