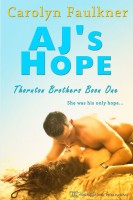 AJ's Hope Thornton Brothers Book One
Hope Granger was right- there was never anything good about a phone call that wakes you up in the middle of the night, but this one struck stark terror into the deepest realms of her heart, despite the fact that it wasn't all that unexpected: A.J. Thornton wasn't doing well, and she was the cavalry...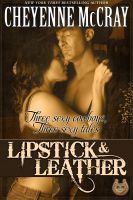 Lipstick and Leather: Three Sexy Cowboys, Three Sexy Tales
(4.00 from 2 reviews)
Cowboy Up: Anna gives Mike, a champion bull rider, the ride of his life. Now he just has to figure out how to keep her. Rough Rider: after inheriting her father's ranch, Brianna learns a thing or two from Joe about running a ranch and letting an alpha cowboy take control. Back in the Saddle: Susan left nine years ago, breaking Gray's heart. When she returns, he's not about to let her go.