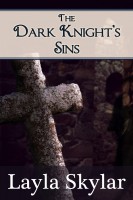 The Dark Knight's Sins
by

Layla Skylar
Lady Serelle craved a quiet life – she's never wanted marriage and children, but as a Lady of Rawstone she had few alternatives. At the Convent of the Three Sisters, Serelle thought she found her home, until she was driven from it. When the Dark Knight of Lightloss comes to assist her home, she takes her chance to have something just because it is what she wants. And she wants the Dark Knight.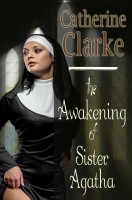 The Awakening of Sister Agatha
by

Catherine Clarke
The sole priest in a convent full of wanton nuns begins doling out the physical correction these women need and crave. But spanking is just the beginning. Penance soon gives way to pleasure in this must-have book for those making it a "habit" of combining the sexy with the sacrilegious in their fantasy lives.