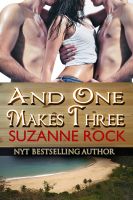 And One Makes Three
by

Suzanne Rock
When Gabe catches his girlfriend, Becca, checking out the local lifeguard, he sees an opportunity to live out his deepest, darkest fantasy. He confronts the handsome stranger and they form an instant, carnal connection. Now Gabe must convince Becca that their troubled relationship needs sexual healing that only the sexy lifeguard can provide.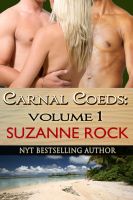 Carnal Coeds: Volume One (3 Book Boxed Set)
by

Suzanne Rock
All three Carnal Coeds stories in one boxed set! Each is sold separately, but if bought in this bundle, you'll save 34%. That's like getting one book for FREE. Included in this erotic, coming of age, anthology: Two Are Better Than One, And One Makes Three, Rule of Three.