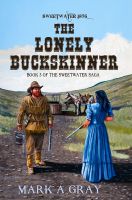 The Lonely Buckskinner-Book 3 in the Sweetwater Saga
by

Mark A. Gray
BACK COVER Sweetwater Ranch grew into a large reputable cattle business. Travis earned the respect of all the law abiding citizens of a small town of Macnook. Travis was instrumental in the slow growth of the town. He made sure his sons, Newt and Cody got the education the boys deserved. As the young boys grew up young men, they both became a valuable asset to Sweetwater Ranch.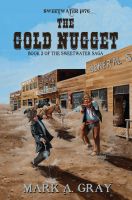 The Gold Nugget - Book 2 in the Sweetwater Saga
by

Mark A. Gray
(3.67 from 3 reviews)
NEWLY REVISED VERSION - In the rugged Nebraska Territory, Travis Wilde works real hard building up Sweetwater Ranch. Travis tries to make a better way of life for his sons, Newt and Cody, and his sweetheart, Autumn Lily. Travis, being modest, is the town's friend and the local hero. Will Rev. Black and his wife, Margret, stay to become a valuable asset to the small town of MacNook?