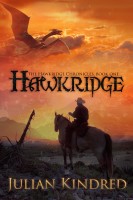 Hawkridge
Colt Hawkridge thought he was content with his life on the frontier working the ranch. But at the edge of the Hawkridge Mountains he discovers a danger that threatens everyone he knows. With the help of a half-goblin slave girl, a sickly mage, and an orewood sword housing the spirit of a dryad, Colt must escape an underground labyrinth and save Drake Iron ranch from a horde of goblin raiders.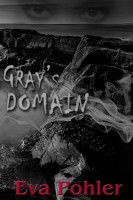 Gray's Domain (Purgatorium #2)
After enduring Dr. Hortense Gray's experimental therapy on an island off the coast of California at a compound known as The Purgatorium, seventeen-year-old Daphne is delighted to learn she will now have a chance to have revenge on her parents and boyfriend by participating in their therapy. It's payback time, and Daphne can't wait to begin.