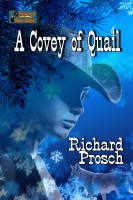 A Covey of Quail
He came to Willowby every Christmas, an Arapaho boy looking for something, looking for someone. The first thing Stranger Cat found in 1910 was Jake Trail's bullets, the next thing he found was a family of friends. But then the weather turned bad, and Jo Harper would have to rely on everything she'd learned as Deputy Constable to lead her covey to safety and, just maybe, a Christmas miracle.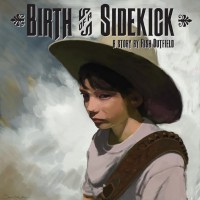 Birth of a Sidekick
(5.00 from 1 review)
The time has come for the Lean Rider, Western hero, to pick his new sidekick, and orphaned Benny Parks is thrilled to be chosen. He looks forward to a series of adventures and life lessons alongside the famous gunslinger, but has no idea what he's really in for. Also includes an author's note.