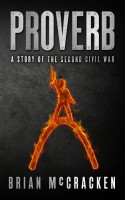 Proverb: A Story of the Second Civil War
by

Brian McCracken
The lives of two young Americans are overturned by dramatic political upheaval in the near future, and they are eventually forced to choose sides. Several years into the war, they are both assigned by their respective leaders to retrieve the Old United States' founding documents, which have been stolen by a mysterious organization known simply as Zenith.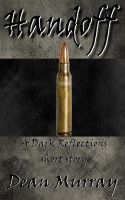 Handoff (Dark Reflections)
by

Dean Murray
Adam thought the job was going to be easy. Overwatch while some rich eccentric took care of a straightforward transfer of merchandise. It hardly justified the presence of a one mercenary let alone a squad backed up by two very skilled snipers. Adam had seen action on two separate continents and thought he'd seen everything. He's about to get a glimpse into truly dangerous world.