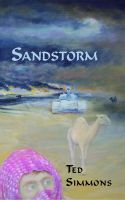 Sandstorm
On August 9, 1990, 16-year-old American Jeff Connors enters the lobby of a four-star hotel in Dhahran, Saudi Arabia, dressed in the dishdasha of an Arab Bedouin, trying to be reunited with his father. He just survived a terror-filled week, the invasion of Kuwait by the Iraqi army. Jeff has no idea he's been caught in the first strike of a local war that will threaten to screw up the whole world.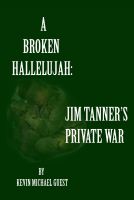 A Broken Hallelujah: Jim Tanner's Private War
On December 25th, a plane roared in from Mexico determined to land at the San Antonio International Airport. The plane was listed as a terrorist threat by Homeland Security. The pilot, Major Jim Tanner, was wanted for murders in the U.S. and Mexico. When Major Tanner, a former prisoner of war, returned home, his actions would change the lives of his loved ones and the country, forever.