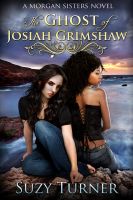 The Ghost of Josiah Grimshaw
(4.00 from 2 reviews)
FROM THE BEST SELLING AUTHOR OF THE RAVEN SAGA COMES A BRAND NEW YA SERIES FULL OF TWISTS, EMOTION AND ADVENTURE... Adopted sisters Lana Beth and Emma Jane are polar opposites, but when the same strange 'tattoo' suddenly appears and winds its way up their bodies within days of each other, they soon realise there's more to their relationship than they could ever have imagined.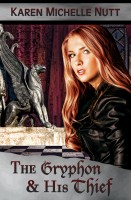 The Gryphon and His Thief
Calli Angelis is hired to steal Hecate's Stone from the Museum, believing she would be returning it to its rightful owner. She never really trusted the person who hired her and now Darrien makes her doubt her motives, too. He also has her questioning the possibility of reincarnation when the attraction between them ignites into something she can no longer ignore.