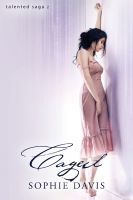 Caged (Talented Saga #2)
(4.64 from 11 reviews)
When Talia is tasked to go undercover at the School for the Talented, to find the spy who set the trap for her in Nevada, she realizes that it is those closest to her who are hiding the biggest secrets. It becomes clear that Talia can't do this alone. But who can she trust, when everyone around her is lying?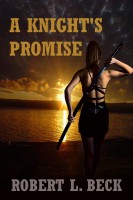 A Knight's Promise: The Lance Rock Chronicles Volume 3
In the third installment of this controversial action/romance series, Lance Rock returns to California burdened by his promise to always protect Shannon while having to forsake his love for her because of his promise to Reina. In the meantime an outlaw motorcycle gang, vengeful high school football players, and the the yakuza are all seeking an opportunity to either exploit her, or destroy him!