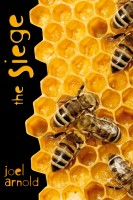 The Siege
Jared just wants to be a kid; play in the woods, climb trees, build forts... But there are the awful unbidden seizures that rack his body, the strangers who meet in secret with his father, the cache of firearms that fill the basement… …and the bees. When his house is surrounded by ATF agents, Jared doesn't know whom to trust; his father, the ATF, or the swarms that only he can see. 7600 words.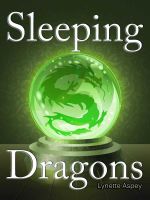 Sleeping Dragons
(4.75 from 4 reviews)
When Elaine Ashton's father brought back a beautiful egg-shaped rock from Vietnam as a gift, he told her it was a dragon's egg. He didn't expect it to hatch a gorgeous, black-haired baby. From that moment, Elaine and her Dad knew that someone would come for Ryan and that they must let him go. For how can one lonely man and his daughter raise a child of dragons?