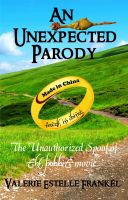 An Unexpected Parody: The Unauthorized Spoof of The Hobbit
Return to the film with mayhem, mirth, and magic missiles—or at least, crumpled newspaper missiles. Torn Teepeeshield, the Hot Prince of the Dwarves, puts aside his developing stardom in dwarf cabaret to quest to the Lame Old Mountain and destroy the dragon Erpolushun, or in the common tongue, Smog. It's up to Bumble Baglunch to save the day with his knowledge of pop culture and a mean golf swing.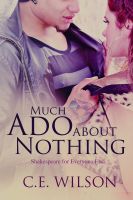 Much Ado About Nothing (Shakespeare for Everyone Else)
When Archer decides that he's had enough of Orion and Devony running what he thought was going to be his school he takes desperate measures to ruin everything. Through lies and betrayal, deceit and deception, Archer will stop at nothing to get what he wants, and he doesn't care whose lives he has to destroy in the process.