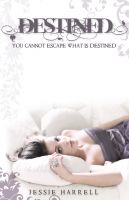 Destined
by

Jessie Harrell
A reimaginnig of the ancient myth of Eros & Psche, told with a fresh, modern-day approach, yet still set in ancient times. Fans of Greek mythology and heart-stopping YA romance will not want to miss this tender and epic tale of love, loss and redemption.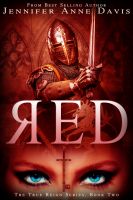 Red
by

Jennifer Anne Davis
(5.00 from 1 review)
Saved by a rebel force she'd only ever heard rumors about, Rema finds herself in a forbidden place. She is finally safe—free from the king and Prince Lennek. But not everything is as it seems at the rebel fortress. Secrets are whispered, and loyalties are tested. Once Rema uncovers the truth of her heritage, will she flee?
Related Categories