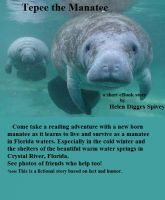 Tepee the Manatee
(5.00 from 5 reviews)
A story for the curious, the young and those who are young at heart --- with photos. It follows the underwater adventures of a little manatee calf, what it must learn about itself, and where it must live. Or as Tepee would put it, "live as an 'in-danger' species." A glimpse of a life cycle that might be all but gone before you have a chance to read this book to the next generation.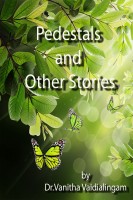 Pedestals and Other Stories
What if your prejudices, beliefs, traditions are suddenly challenged? What if you feel that you need to break the shackles that bind you and step into the unknown with confidence? What if you are are psychologically burdened and suddenly see a way out of the labyrinth of your mind? What should these people do--Change, transform or break? What do they do? Find out more...