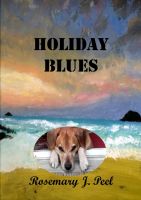 Holiday Blues
(5.00 from 1 review)
the story of a boy and his dog; matt is a typical teenager; del a happy but ageing canine. holiday plans are disrupted when, at the last minute, the dog minder lets them down and del finds himself taken for a surprise trip.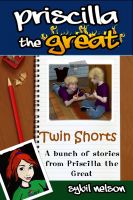 Twin Shorts
(4.75 from 4 reviews)
Hey I'm Priscilla, a.k.a Priscilla the Great. Usually, I like to talk about how my life got a little crazy after I learned about my special powers. Okay, it got a lot crazy. I mean, you try going through middle school with fire shooting out of your fingers. Awkward. But this time, it's not about me. Twin Shorts is all about my little brothers, Charlie and Chester, a.k.a The Devil Twins.