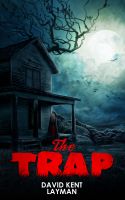 The Trap
Sierra Renee Jackson lives in South Beach, Florida, the land of sunshine, beautiful beaches and plenty of sunshine. She has already accomplished what many will never do, she has written several moderately successful fictional novels by the age of twenty-five! Sierra understands that her notoriety and success may be fleeting; if she fails to write something of note,...
Perfectly Scarred
(4.50 from 4 reviews)
Mark Sanderson is a sixteen year old boy just trying to survive, but between his abusive mother pulling him down into the darkness and newcomer Hayden Mitchell reaching out to show him the light, he has a tough decision to make. Will Mark choose the light or will he stay in the dark? And what happens when Mark finds out that Hayden has secrets as well, dark secrets that rival his own?