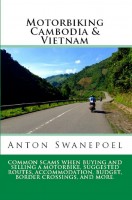 Motorbiking Cambodia & Vietnam
From common scams when buying and selling a motorbike, suggested routes, accommodation, budget, border crossings, and more.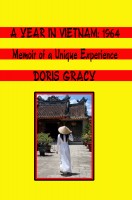 A Year in Vietnam: 1964, Memoir of a Unique Experience
ALONE IN A COUNTRY AT WAR. As the young wife of a USAF pilot, the writer is not authorized to accompany her husband when he receives orders for Vietnam. She decides to go anyway, on her own, and ends up in the country before her husband. Join her, as she arrives alone, the day after a coup, and in the middle of a cholera epidemic. Accompany her through her fears, challenges, and joys.