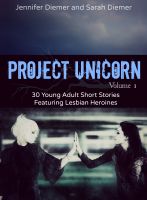 Project Unicorn, Volume 1: 30 Young Adult Short Stories Featuring Lesbian Heroines
PROJECT UNICORN, VOLUME ONE is a collection of thirty young adult short stories featuring lesbian heroines. As ghosts and witches, aliens and vampires, the characters in this extensive and varied collection battle monsters and inner demons, stand up to bullies, wield magic, fall in love, and take action to claim their lives--and their stories--as their own.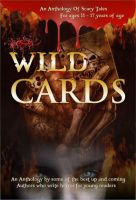 Wild Cards
Wild Cards is a book dedicated to Middle Schoolers and High Schoolers with a Supernatural/Paranormal flare. You will find a variety of stories so it won't be hard to find something you and your children will like. From stories about the Grim Reaper, a dragon rider, three wishes, a witch, a man without a face, a house on a haunted street, the making of a villain and much more.