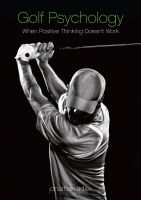 Golf Psychology - When Positive Thinking Doesn't Work
An alternative to popular Positive Thinking this ground breaking book on Golf Psychology reveals the practical mindfulness techniques and philosophies that will help you to play your best golf when it matters. Author Jon Adler has worked with Touring Professionals and Amateurs for over ten years, helping them to overcome mental problems and blocks by developing the Art of Relaxed Concentration.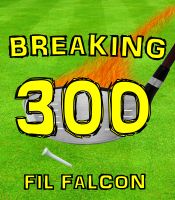 Breaking 300: The Secrets to a Powerful Golf Swing
Breaking 300 yards off the tee box is an achievable milestone for the average golfer. I reveal several simple ways to improve your clubhead speed resulting in longer drives down the center of the fairway. I spent a major part of my life developing a golf swing that allows me to break 300 yards with the driver. Regardless of your swing type, handicap, or skill level it is easy to learn.