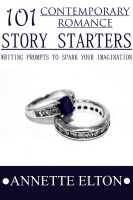 101 Contemporary Romance Story Starters
by

Annette Elton
Every good romance novel begins the same way – with a story idea. Yet compelling story ideas aren't always easy to come by. Sometimes we all need a little inspiration - a spark that ignites our imagination and excites the writing muse. Designed to kick start your imagination they include dialogue starters, scenes, open ended scenarios, and even story endings.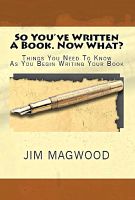 So You've Written A Book. Now What?
by

Jim Magwood
Things You Need to Know As You Begin Writing Your Book. The book was written to help others on the journey of writing to learn and get ahead of some of the pitfalls that are on the horizon. After we've done the writing, then what? And, how do I get there in the first place? What am I facing as I begin this process? Filled with hundreds of hints and suggestions to make your writing life easier.